Creating Drinking Water from Air
Watergen's patented technology creates high quality drinking water out of air for people everywhere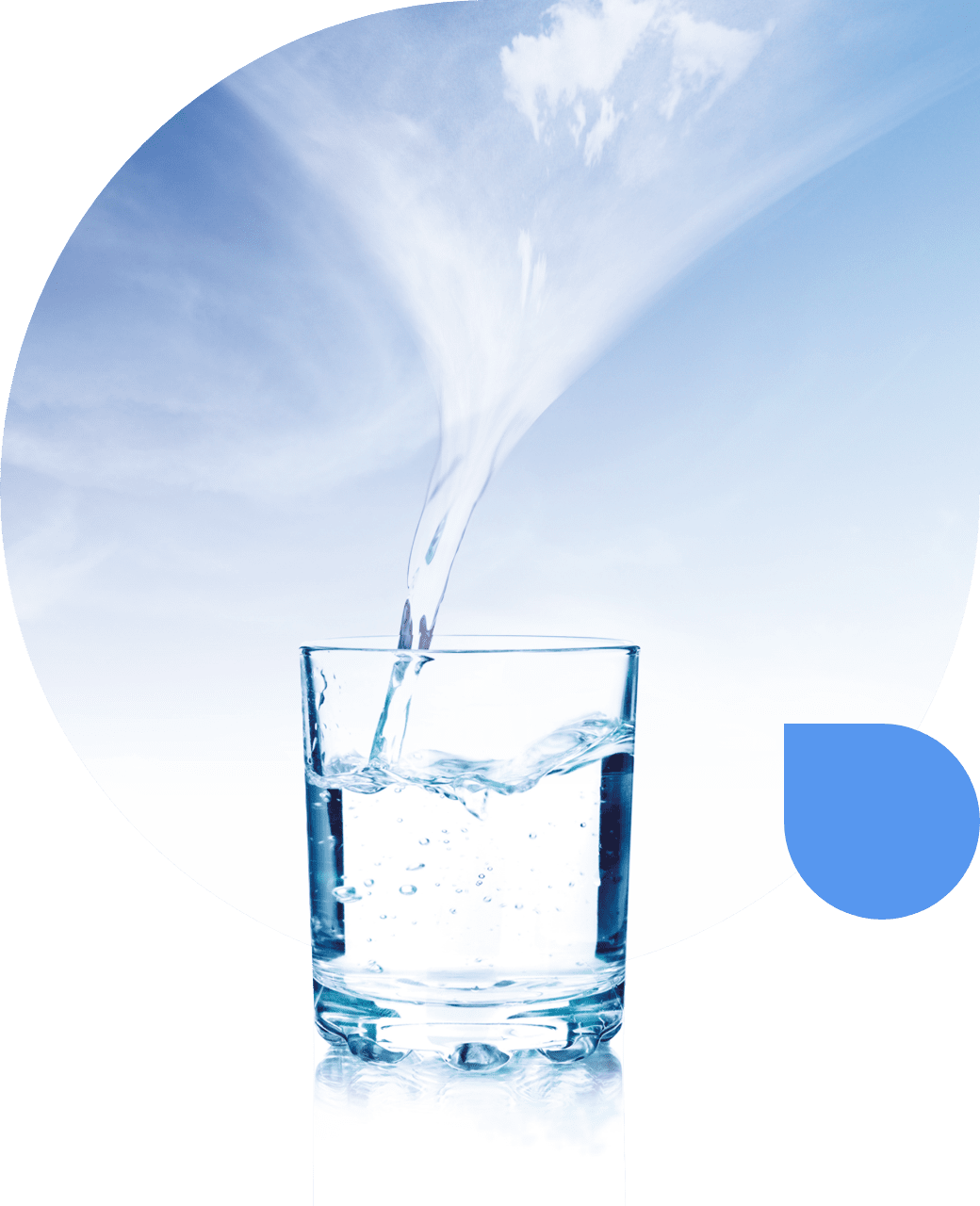 ---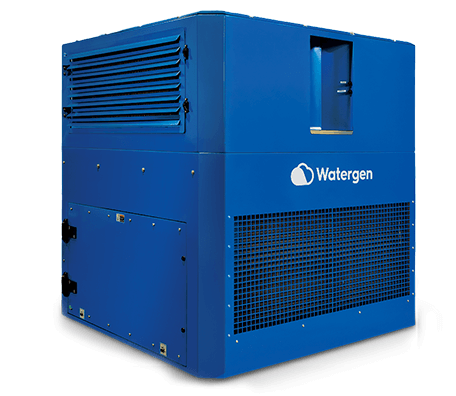 Medium-Scale Atmospheric Water Generator, generates up to 800 liters of clean water every day.
Schools, hospitals, commercial and residential buildings and more can now take advantage of their very own on-site renewable water source.
Requiring no infrastructure other than an electricity supply, the GEN-M is a medium-scale mobile water generator, with a daily capacity of 800 liters.
The GEN-M is the world's most energy-efficient Atmospheric Water Generator (AWG) module of its kind, thanks to Watergen's patented GENius, which enables it to generate more water while minimizing electricity consumption. Unlike other AWG solutions that are based on an old, inefficient air conditioning technology, GENius includes a one-of-a-kind unique heat exchanger, making it cheaper and more efficient to run.
An integrated energy optimization module of the GEN-M continuously optimizes water production in accordance with external atmospheric conditions (day/night, season, geographic location, altitude etc.). A multi-barrier air filtration cascade ensures that the water generated is of high quality, regardless of air quality, and a built-in reservoir and treatment facility continuously circulates the water, keeping it fresh over time.
---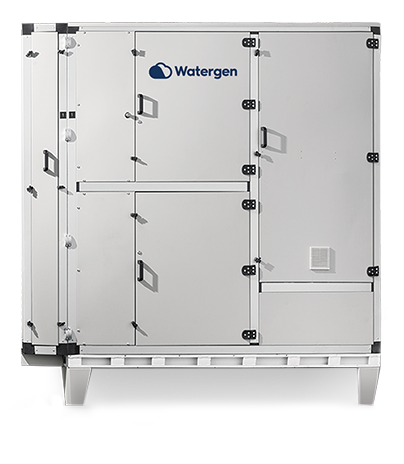 Generate up to 5,000 liters of clean water every day
Requiring no infrastructure other than an electricity supply, this plug-and-drink solution is a robust and renewable source of fresh, clean drinking water. It has been designed to meet the needs of villages, factories and off-grid settlements.
To ensure the high quality of the water generated and maintain freshness and purity regardless of air quality, a built-in multi-barrier air filtration system removes micro-particles and organic traces and adds essential minerals.
Each GEN-L water generator is built as a modular unit, so, as water requirements grow and change, they can be quickly and easily integrated with other units to create water generation farms.
---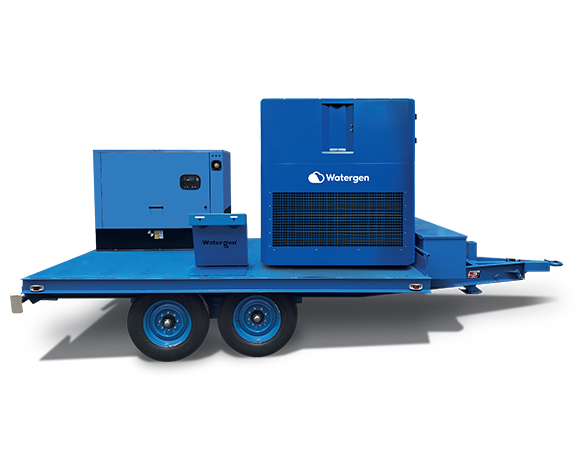 GEN-M Mobile Trailer is a customized heavy-duty trailer outfitted with our Gen-M Atmospheric Water Generator
Watergen's GEN-M Mobile Trailer includes GEN-M unit which generates up to 800 liters of clean water a day. A mobile solution after an emergency incident or natural disaster, the GEN-M Mobile Trailer can supply the most basic human need of clean drinking water. A 12kVA diesel generator is included with the Mobile Trailer as well as 2 dispensers on opposite sides, allowing more people to access the water simultaneously.
Watergen's GEN-M Mobile Trailer is composed of:
Heavy Duty Trailer
Watergen GEN-M atmospheric water generator with integrated 200L water tank 
12kVA Diesel Generator Watergen's MWT MSRP
---
FOR ANY QUERY :